COME WORK WITH US!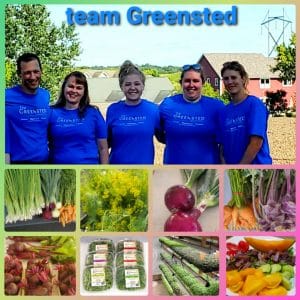 Our mission is Fresh Food Access for All.
Our vision is producing fresh foods sustainably, with a commitment to regenerative practices. Our mission is to connect people and communities to their food sources.
If you want more than a job,  desire to be part of a bigger vision,  are passionate about, growing and providing fresh produce, we want to talk!
Updated as of July 12, 2021, we have the following opportunities. Submit interest via form below. 
Microgreens grower – 1-2 positions, full time, year round
Experience with starting seeds, growing transplants, sprouting or similar required.
Experience with growing microgreens highly valued, but not required. 
Must be able to stand long periods of time.
Knowledge and/or experience with seeds, storing seeds.
Greenhouse and/or nursery experience beneficial.
Knowledge, experience or understanding of organic growing practices.
Good attitude. Self-motivated to get work done; good team player. 
Packaging Worker – 2 Full time or 1 Fulltime and 2 Part time. Year round.
Experience with packaging produce highly desired
Able to work quickly and consistently to package products in a manner that is food safe, with good presentation for customers.
Able to stand long hours
Good hand, and arm dexterity
Able to follow detailed directions, and complete a work order efficiently and independently