This recipe for Garlic Cabbage and Carrots is a quick and simple recipe to follow. With a small amount of prep and cook time, you can easily make this as a side dish when you want something more for your meal. These sauteed veggies will taste great mixed together and will go great with any main dish that you have prepared for the day.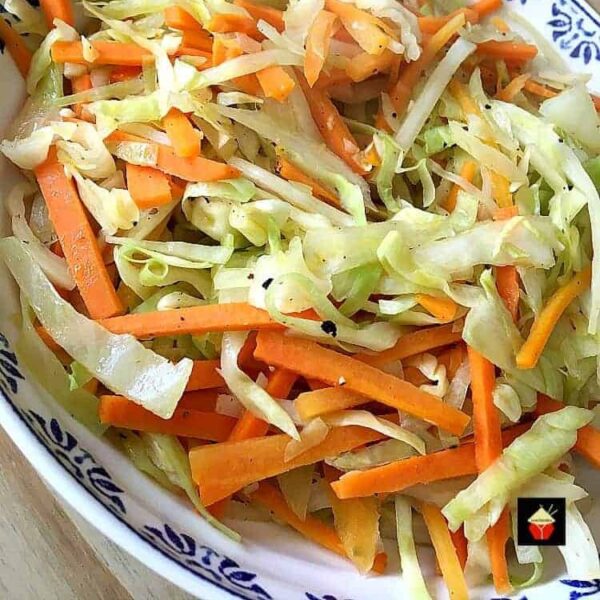 | | |
| --- | --- |
| | |
Shred the cabbage and cut the carrots into matchstick size.

Heat a pan under medium heat with a tablespoon of butter and add the cabbage, carrots and garlic.

Stir and toss, then add the hot water, turn the heat to low and place lid on the pan. Allow to cook gently until tender to your liking. I usually cook for around 6 - 7 minutes so the veg still has a slight bite to it. Add salt and pepper.

Don't let your cabbage or garlic go brown or burn as this will give a bitter taste, if the pan is too hot, turn the heat down and add a splash of hot water!
Source: https://lovefoodies.com/easy-garlic-cabbage-and-carrots/