The Greensted – Local Farm Store & More!
WHAT IS THE GREENSTED?
Your destination for fresh, foods, regionally sourced grocery and home goods, educational opportunities and community events. Come to the farm. Something for everyone.
The GREENSTED®, meaning "green place" is a multi-enterprise farm business located in beautiful Zumbrota, MN. Our business began in 2016 learning to grow Microgreens. Fast forward five years and we are busier than ever. Our one-trick-pony has turned into three separate but intertwined businesses: Microgreens, Garden Vegetables and Farm Grocery Store. 
It's no secret today's foodies are looking for local, fresh, flavorful food. They like to shop often, frequent farmers markets and local Co-ops and they like variety. Lots of variety! They're looking for color, flavor, texture, nutrient dense, unique produce grown responsibly and with sustainability practices. Clear, clean labels, in environmentally friendly packaging. Microgreens are a perfect fit. We all want to know the who, where and why behind the food we eat. We hope you enjoy clicking through our website to learn just that. You'll find recipes, products, location availability, and of course, our story. #Micromagic  Come visit our Farm Store for all of our products and 200+ regionally produced and sourced foods of all kinds. The best from the best to be your best. 
WHO ARE WE?
We are Dean and Jayne Bredlau, and we love greens, garden veg and local products.  We love to grow them, eat them, and most of all,  share them with you, our fresh food loving friends! Read more of our story here.  To order or send a message,  Contact us here!   We love to provide samples of fresh microgreens or garden veg — just ask!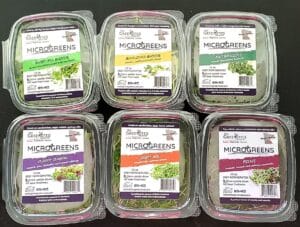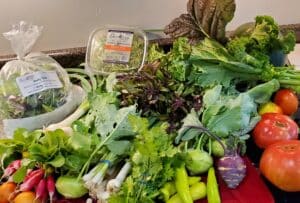 Proud member of these organizations.

Cannon River Chapter
Regional SFA Chapter