June 14, 2022
Welcome to our 2022 Community-Supported Agriculture program at The Greensted!
Look out for our emails sent every Tuesday, giving you information on what's in your CSA box that week, product highlights, what's happening around the farm, and a recipe specially curated for that week's produce. Pickup will be Thursday from 4-6 pm. We appreciate your interest and can't wait to get to know all of you personally. Email us with any comments, questions, or concerns you have.
Thank you!
This is what to expect on June 16:
Salad Greens
Green Onions
Radishes
Bleed Heart Floral Bouquet
Microgreens
Asparagus
Peas
Well Rooted Teas Sample Pack
Not sure what to do with your produce?
Asparagus Gratin
1 lb asparagus                                          1/4 tsp nutmeg
3 tbsp butter                                             Salt and pepper to taste
3 tbsp flour                                               1/2 cup parmesan cheese
1 cup milk                                                 1 cup Gruyere cheese
1/2 cup heavy cream                               1/4 cup panko breadcrumbsPreheat oven to 375F. Arrange the asparagus in a dish. If stalks are thin, just place them in the dish. If stalks are thick, blanch them in boiling water for about a minute.Melt the butter in a saucepan and whisk in flour. Cook for a minute but don't let it get brown. Then whisk in milk and cream. Add nutmeg, salt and pepper and heat until sauce thickens, stirring constantly. Take the sauce off the heat and stir in cheeses until the mixture is smooth.Pour the sauce over the asparagus and bake for 30 minutes. Top the asparagus with the breadcrumbs halfway through cooking. When done, serve and enjoy!
Source: https://theviewfromgreatisland.com/asparagus-gratin/#recipe
Our product highlight this week is sample packs of tea by Well Rooted Teas. This tea uses all natural and organic herbs, roots, and berries that are native to Minnesota. These herbs are foraged and cultivated in a way that is environmentally friendly and sustainable. When outsourcing, Well Rooted Teas only works with other companies that are practicing sustainable farming methods.
These teas are offered in a larger size in the Farm Store.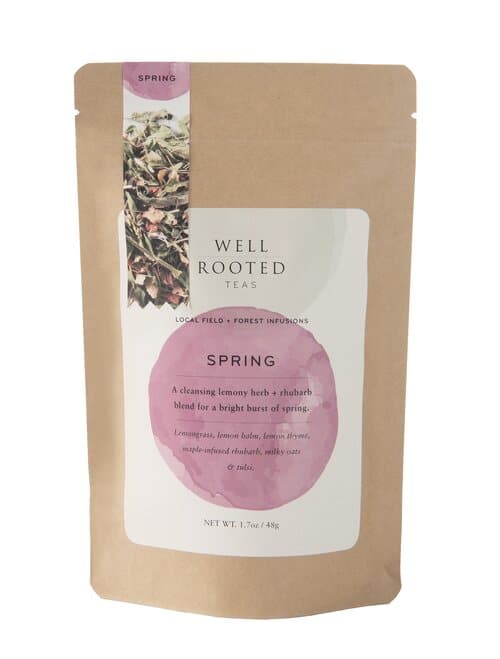 What's Happening on the Farm this Week? This week brought lots of weeding with it. Not only is this hot weather good for the produce, it is also good for the weeds. Which is unfortunate for us. We have been busy weeding away, trying to let our little plants breath and be fruitful. The carrots are also being thinned this week so that they can grow to full maturity.


Garlic, leeks, and onions are still looking great. Broccoli, turnips, and green beans are coming soon! The very beginning of peas are starting to be harvested. We're hoping to have enough in the coming weeks to share with everyone!We have harvested 15 pounds of Salanova this week already with hopes for harvesting more in the coming weeks.

Product Highlight

Microgreen of the Week
Sunflower Shoots


Our microgreen of the week is Sunflower Shoots. They have a crunchy texture with nutty flavor. Sunflowers are made of 24-30% protein with 8 essential amino acids present. They are high in many vitamins like A, C, D, Iron, Magneisum, Potassium, and more! Blend them into pesto and smoothies or put them on your burgers and steak.