CSA Newsletter August 16, 2022
Submit canning vegetable orders NOW! We are taking prepaid pre-orders for cucumbers, green beans and tomatoes. Green beans are available now. Cucumbers and tomatoes will be available in large quantities in the next 1-2 weeks. We will try to coordinate harvest with your preferred pick up date. 
Dill is available for pickling. Limited supply. Please contact to pre-order.
We have watermelons in the store! They are Sugar Baby and are a little paler than other watermelons but still delicious!
The Greensted Fall Stedfest will be Saturday, October 8, 9am-2pm
This is what to expect on August 18:
Wacky Salad
Summer Squash
Tomatoes
Zucchini
White Onion
Red Onion
Round Zucchini
Cucumbers
Microgreens
Carrots
Green Peppers
Beaver Dam Pepper
Cabbage
Sweet Corn
Garlic
Not sure what to do with your produce?
Baked Parmesan Squash Rounds
2 Yellow Summer Squash
Garlic Salt & Pepper
1/2 cup Grated Parmesan Cheese
Preheat oven to 425F. line a baking sheet with foil (lightly misted with cooking spray) or parchment paper
Wash and dry the squash, then cut each one into 1/4 inch thick slices. Arrange the rounds on the prepared pan, with little to no space between them. Lightly sprinkle with garlic salt and pepper. Spread a thin layer of Parmesan cheese on each slice of squash.
Bake for 15 to 20 minutes, or until the Parmesan melts and turns a light golden brown. Watch these closely the first time you make them and pull them from the oven early if the cheese is golden before 15 minutes. Serve immediately.

https://www.fivehearthome.com/baked-parmesan-yellow-squash-rounds-recipe/
What's Happening on the Farm this Week?
This week, we have been transplanting fall crops. Many people don't know that you can start planting vegetables this time of year to get another harvest in the fall. We have been planting peas, cabbage, brussel sprouts, broccoli, cauliflower, turnips, and beets, all to be harvested in the fall. Anything with 60 days or less to maturity can still be planted at this time for harvest.
Our product highlight this week is Mama Stoen's dry mixes. Mama Stoen's is a business that makes gluten-free and vegan dry mixes for brownies, bread, pizza, and more.Their business started when the founder was diagnosed with Celiac Disease and noticed that all gluten-free mixes were gritty and not tasteful. They aim to fill the gap in the market of delicious gluten-free baked goods with a tagline of 'Gluten-free without the grit'. The Farm Store carries a variety of mixes from Mama Stoen's.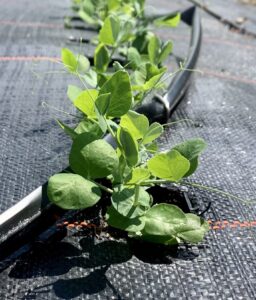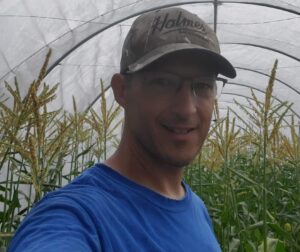 Winter spinach is also being planted so we will have that later in the season. Strawberries are also being planted right now. However, those will be harvested in the following summer.
Some of these plants will be covered to protect from the frost that will come all too soon.
Jumbo onions are still coming in as well. They weigh just over a pound and are about 4 inches in diameter.
This week, we are introducing you to Dean. Many of you have seen him around and know him well but this bio will give you a little more insight. Dean is a co-owner of The Greensted. He harvests microgreens, works in the garden, waters on the weekends, and delivers microgreens. He is all about all things soil health, compost, plants, animals – raised (and loved!) working on his family's dairy farm. He holds a bachelor of science in microbiology plus 18 years experience as a Quality Assurance Technician in a food packaging business. He is a father to Hannah and Rachel.