CSA Newsletter August 9, 2022
Submit canning vegetable orders NOW! We are taking prepaid pre-orders for cucumbers, green beans and tomatoes. Green beans are available now. Cucumbers and tomatoes will be available in large quantities in the next 1-2 weeks. We will try to coordinate harvest with your preferred pick up date. 
Dill is available for pickling. Limited supply. Please contact to pre-order.
The Greensted Fall Stedfest will be Saturday, October 8, 9am-2pm
This is what to expect on August 11:
Salad Greens
Summer Squash
Cabbage
Bell Peppers
Red Onion
Beets
White Onion
Microgreens
Beaver Dam Pepper
Garlic
Cucumbers
Green Beans
Jalapeno
Carrots
Not sure what to do with your produce?
6 cups thinly sliced cucumbers
1-2 medium sized peppers
3/4 cup sugar
1/2 tsp mustard seed
1/2 tsp ground turmeric
1/4 tsp black pepper
2 cups thinly sliced onion
1 1/2 cups white vinegar
3/4 tsp  salt
1/2 tsp celery seeds
1/2 tsp crushed red pepper
4 garlic cloves, thinly sliced
Place 3 cups cucumbers in a medium glass bowl, top with 1 cup onion and half the peppers. Repeat procedure with the remaining cucumbers, onion, and peppers. (Pro tip: Use a food processor to slice the veggies!)
Combine vinegar and remaining ingredients in a small saucepan, stir well. Bring to a boil; cook 1 minute. Pour over cucumber mixture; let cool. Cover and chill at least 4 days.
Note: Pickles may be stored in refrigerator for up to one month.
Source: https://www.myrecipes.com/recipe/easy-refrigerator-pickles-0
What's Happening on the Farm this Week?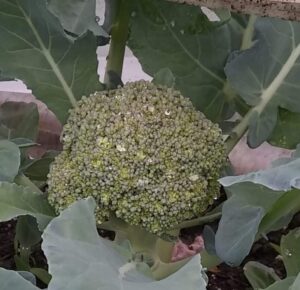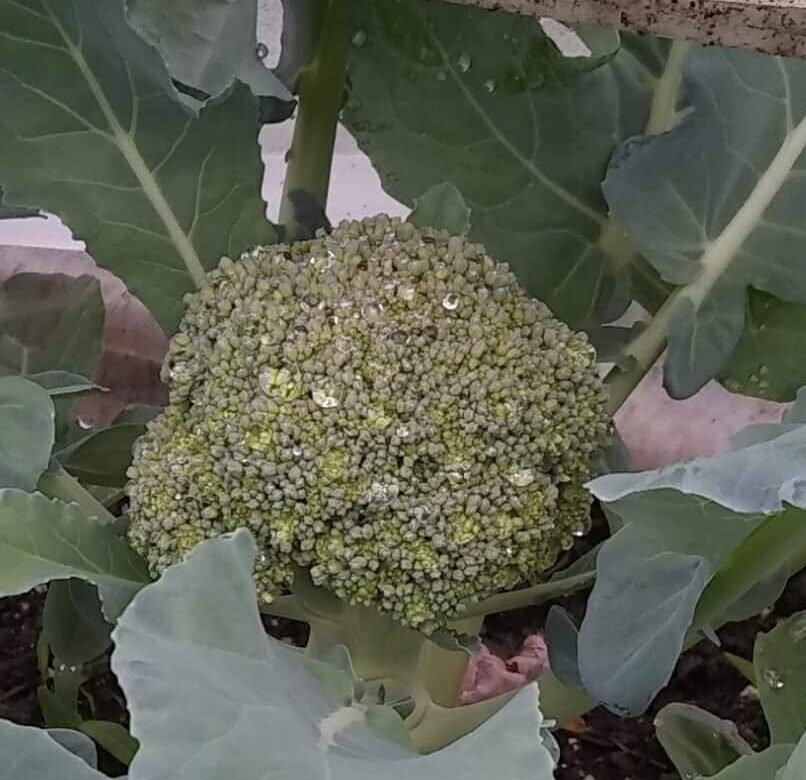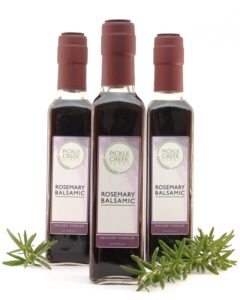 We have hit the peak of Gardening Season! This week has brought a lot of harvesting with it. We have to keep up with harvesting to make sure everything is brought in at the peak of flavor and quality. This means that we have to harvest almost everyday to keep all of the vegetables from getting a woody taste. Once a vegetable has fruited, we have to keep a close eye on it because it can be ready to be harvested in just a few days.
Our product highlight this week is vinegar and oils from Pickle Creek Herb. Pickle Creek Herb has a variety of infused vinegars and olive oils. Jocelyn and Tim used to be chemists but gave up that life to live on a 100 acre farm. They started growing berries, tomatoes, and herbs, using science to perfect their infusing recipes. All of their products are made from things that they grow right there on the farm. One of their missions to to show that a small, sustainable farm can thrive in this industrialized world.
The Farm Store carries many of their infused vinegars, olive oils, and hygiene products.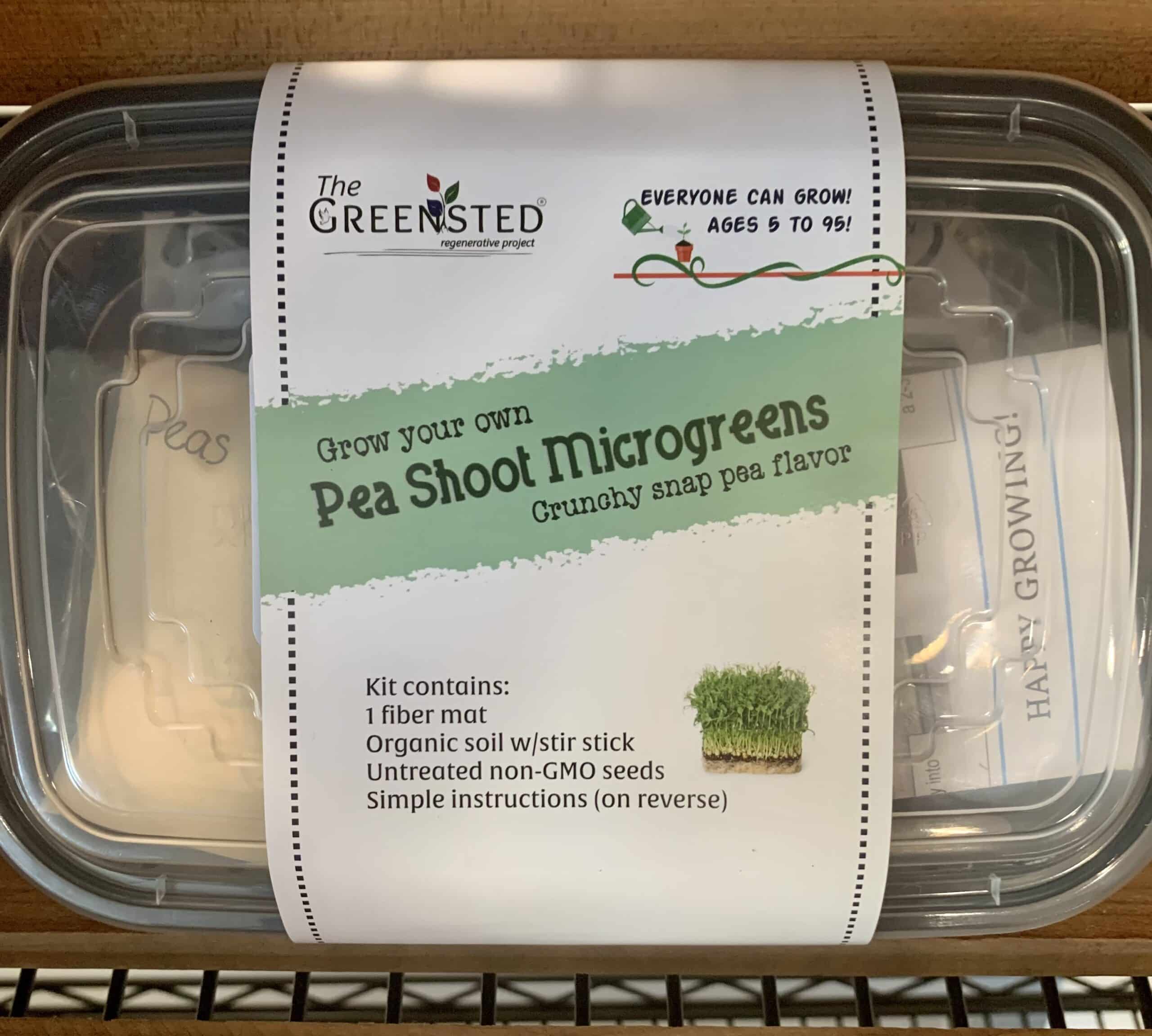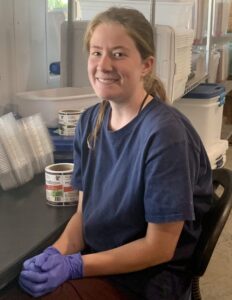 Did you know you can grow microgreens right at home? We have grow kits that contain the same seeds and soil that we use along with detailed instructions on the planting and growing procedures. These make GREAT gifts for kids, or someone who has enjoyed gardening but can't get out to do it any more. The Grow Kits have new "sleeves." We've upgraded from a plain printed label to a snazzy sleeve that has the instructions listed on the backside. Check them out in the Farm Store. We have Sweet Pea and Broccoli+Red Cabbage kits.
Margaret has been a part time employee at The Greensted for just over a year. She does many things like packing microgreens, weeding, harvesting, cleaning, labeling, and nearly everything. Last winter she started many of our transplant seeds. She out-works most everyone, especially when weeding the gardens.
Margaret just graduated from Itasca Community College with a degree in Graphical Information Systems. She lives with her family on their farm outside of Zumbrota. She has two brothers and one sister. But she especially enjoys her chickens, pigs, rabbits, and more. She will one day succeed in making a coonskin cap too!