CSA Newsletter July 26, 2022
Welcome to our 2022 Community-Supported Agriculture program at The Greensted!
Pickup will be Thursday from 3:30-6 pm. We appreciate your interest and can't wait to get to know all of you personally. Email us with any comments, questions, or concerns you have.
Thank you!
Small Business Extravaganza will be Thursday, July 28, 4-7pm
The Greensted Fall Stedfest will be Saturday, October 8, 9am-2pm
This is what to expect on July 28:
Salad Greens
Summer Squash
Zucchini
Garlic
Cherry Tomatoes
Beaver Dam Peppers
Broccoli
Microgreens
Red Onion
Green Peppers
Cucumbers
Green Beans
White Onion
Peas
Cowboy Caviar with Microgreens

15 oz can black beans – drain/rinse well
14 oz can diced tomatoes
11 oz can sweetcorn – drain
1/2 cup green peppers – chopped
1/2 cup cucumbers – chopped
1/4 cup sweet onion – chopped
1/2 cup The Greensted Sunflower Shoots – chopped
2 tbsp olive oil
2 tbsp citrus infused vinegar
1 tsp honey
1 tbsp lime juice
1 clove garlic
1/2 tsp cumin
1/2 oz The Greensted Zesty Mix
In a large mixing bowl, pour black beans, diced tomatoes (don't drain), corn, green pepper, cucumbers, and onion. Mix Together. Stir in chopped sunflower shoots.
Shake well in a jar: olive oil, infused vinegar, honey, lime juice, pressed garlic, and cumin.
Add to the beans mixture and stir well. Chill for 4 hours.
To serve: garnish with zesty mix microgreens and enjoy with tortilla chips.
What's Happening on the Farm this Week?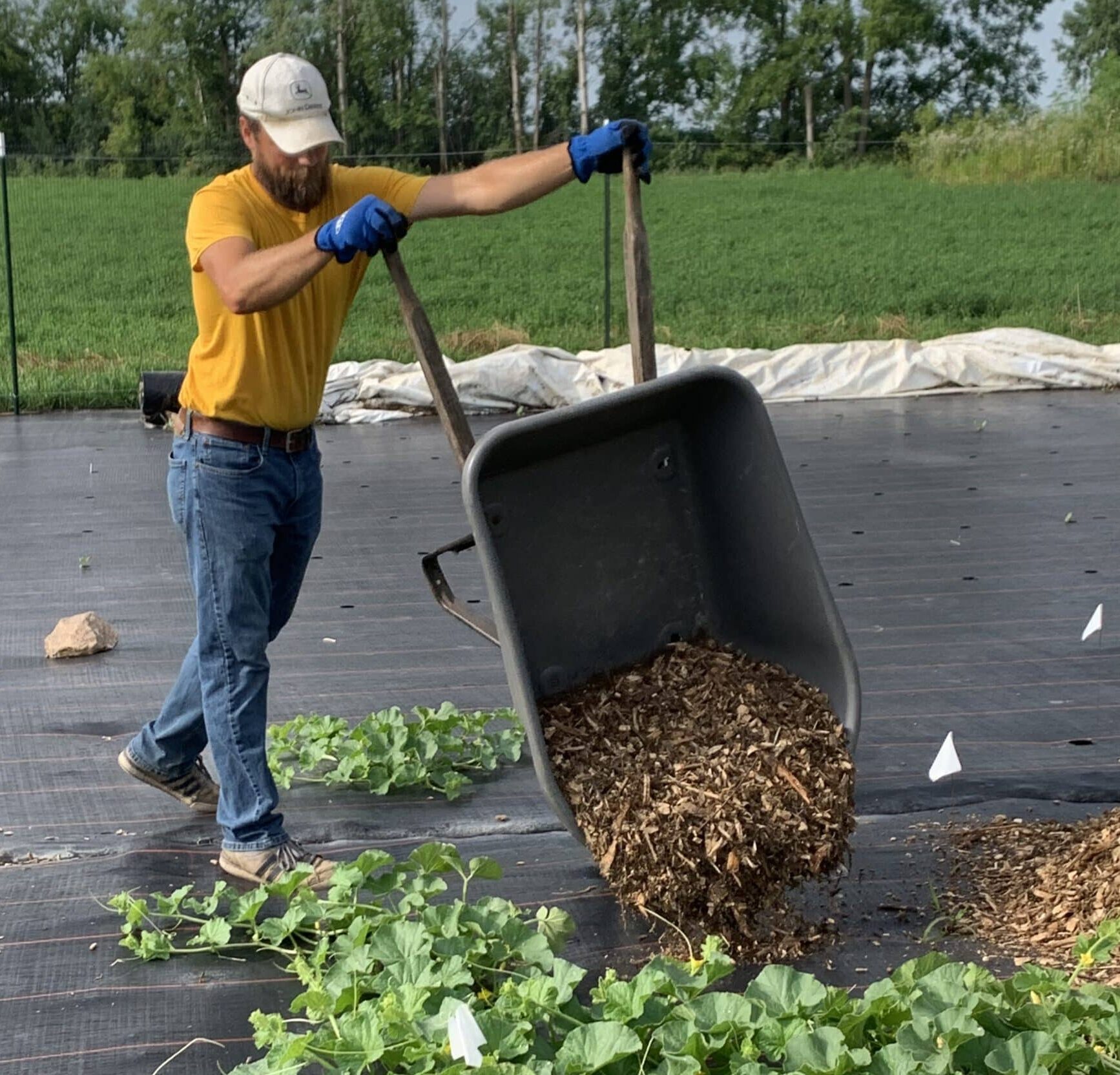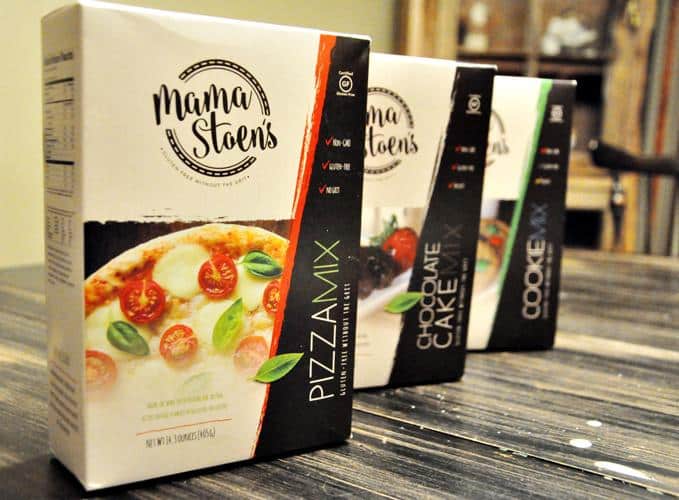 This week, we have been putting down wood chips over the tarp in the garden. You may be wondering why we need to have tarp AND wood chips. Well, we have an answer for you. The tarp does a great job at keeping the weeds at bay by blocking any chance of sun they might get. It also protects the bacteria on the top of soil from being burned in the sun. However, since the tarp is black, it can get really hot and dry out the plants and soil, which we are trying to avoid. Putting wood chips down keeps moisture locked in and gives another protective layer for the soil. It's also great for the vegetables and fruit to be able to rest on the wood chips while growing instead of the tarp or even soil.
Our product highlight this week is Mama Stoen's dry mixes. Mama Stoen's is a business that makes gluten-free and vegan dry mixes for brownies, bread, pizza, and more.Their business started when the founder was diagnosed with Celiac Disease and noticed that all gluten-free mixes were gritty and not tasteful. They aim to fill the gap in the market of delicious gluten-free baked goods with a tagline of 'Gluten-free without the grit'. The Farm Store carries a variety of mixes from Mama Stoen's.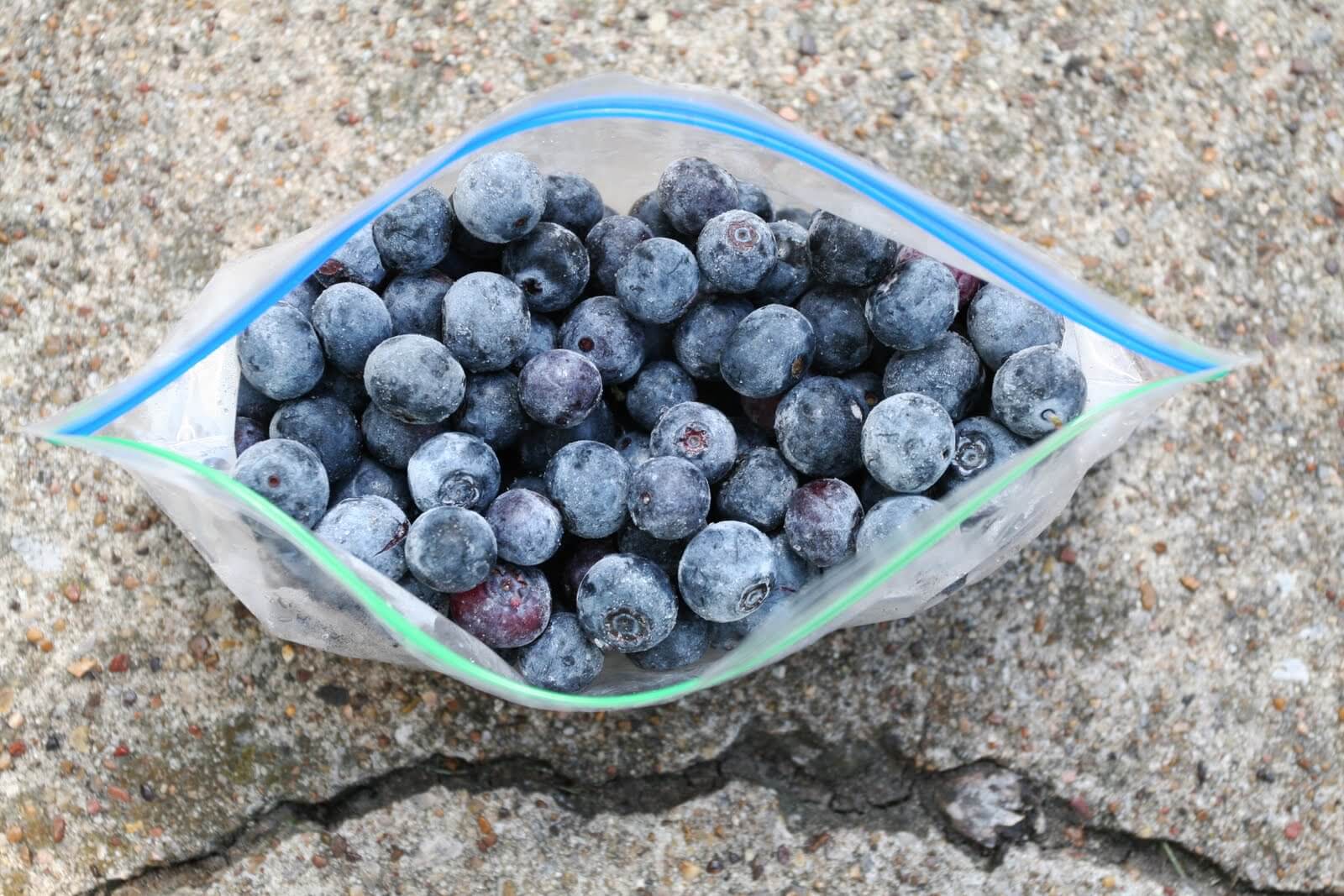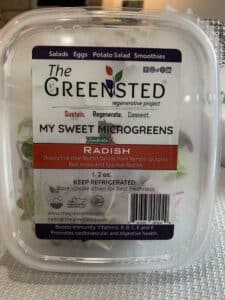 Note: We will be having fresh blueberries for sale in the Farm Store on Thursday!

Please Read:
The Small Business Extravaganza is this Thursday, 4-7pm. We will start pickup at 3:30. Come before 4 to get a sneak peek at the vendors and have 1-on-1 time with them. Pickup will end at 6 like usual.
Pickup will also be located in a different spot. It will be in front of the overhead door of The Greensted. You will see the doors and the tables for pickup as you drive in.
Thank you!
Our microgreen of the week is Radish. Most people know what a radish is but they might not know just how nutritious it is for you. Radish microgreens are an excellent source of Folate, Calcium, Magnesium, Potassium, and more. They help build cardiovascular health and they can even help relieve colds and sore throats. Top fajitas, pizza, potato salad, and make a yummy pesto all with radish microgreens.