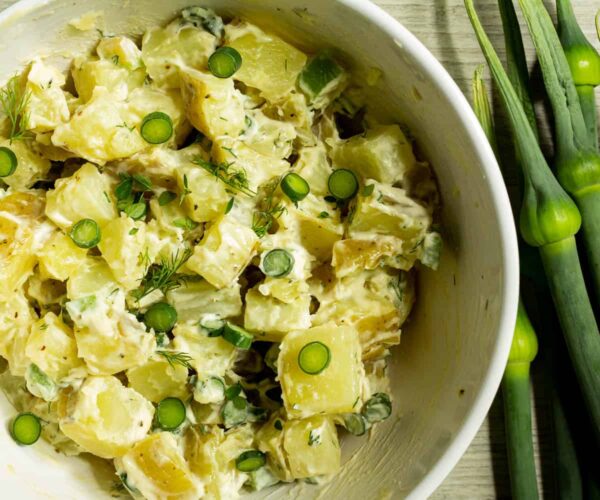 | | |
| --- | --- |
| | |
Bring a large pot of water to boil. While you are waiting, dice the potatoes and bell pepper, chop the dill, remove the thyme leaves from the stalks, and slice the leek scapes.

Once the water is boiling, carefully place potatoes in the pot and wait for it to come back to a boil. Once water is boiling, turn down heat to medium high, and cook for about 10 to 15 minutes, or until potatoes are easily pierced with a fork.

While potatoes are cooking, put mayonnaise, white balsamic vinegar, dijon mustard, salt, pepper, leek scapes, and the herbs in a large serving bowl and combine well.

Add the potatoes to the mayonnaise mixture, stir well, and let refrigerate for a few hours or overnight.