This vegetarian recipe for Roasted Beets and Radishes combines the spicy crispness of a radish and the sweet flavor of beets. Roasting these vegetables only increases the flavor of each. Radish microgreens also enhance the flavor as a spicy topper to this dish. This recipe is high in Vitamins A, C, and E. It is also high in Calcium, Magnesium, Phosphorus, and Potassium. Use this recipe as a side dish to your fish or chicken or even eat it as your main course.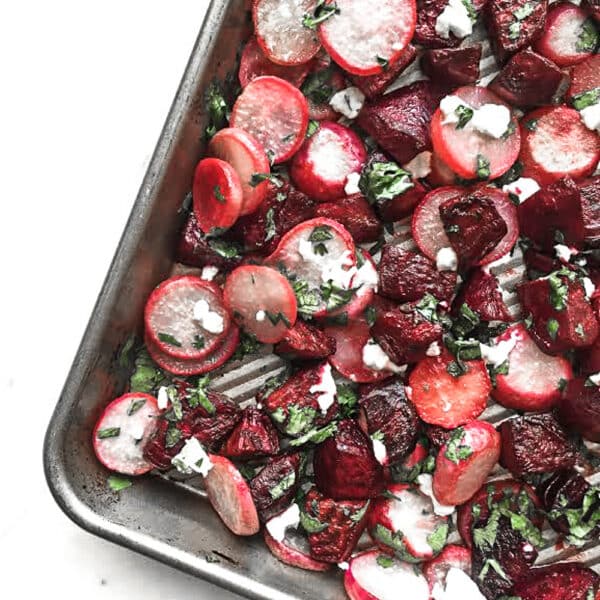 | | |
| --- | --- |
| | |
Heat oven to 400 degrees.

In a medium-sized bowl, toss the beets with the olive oil and 1/2 teaspoon of salt. Place the beets on a rimmed baking sheet and roast for 20 minutes.

Meanwhile, toss the radishes in the same medium-sized bowl with 1/4 teaspoon of salt. After the beets have cooked for 20 minutes, add the radishes to the baking sheet. Stir well to coat with olive oil and incorporate with the beets. Roast for an additional 20 minutes, stirring after 10 minutes.

Remove from the oven, spritz the vegetables with lime juice and vinegar. Add the cilantro and stir. Transfer the vegetables into the medium-sized bowl, add the goat cheese stir to combine. Serve warm or at room temperature topped with radish microgreens and additional goat cheese.